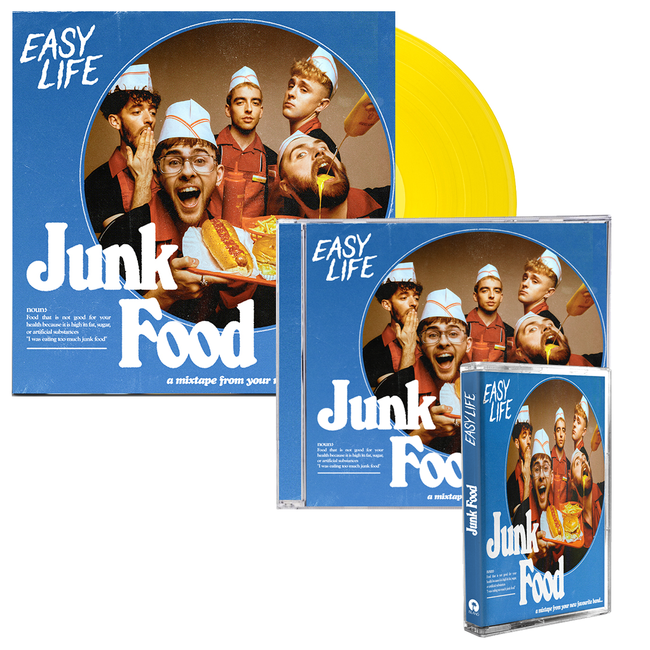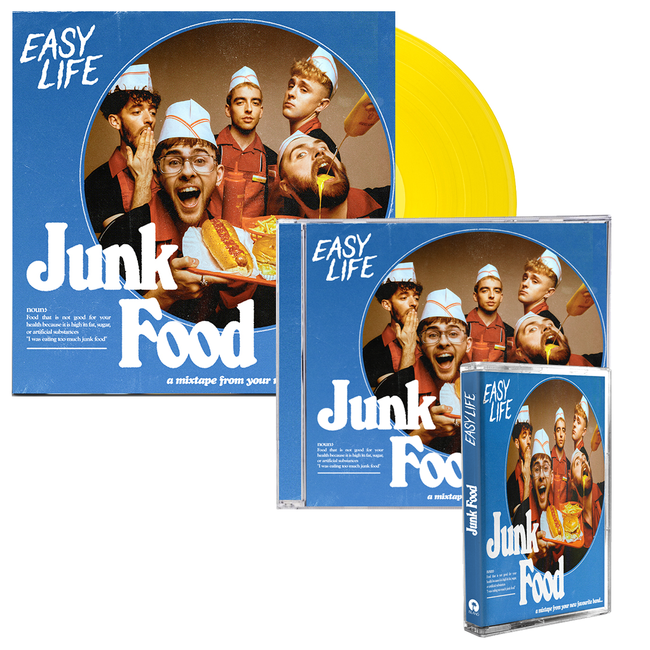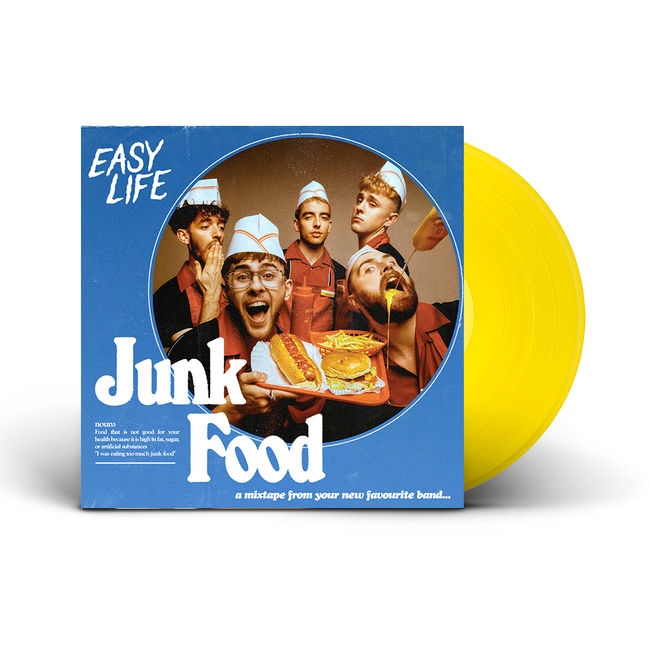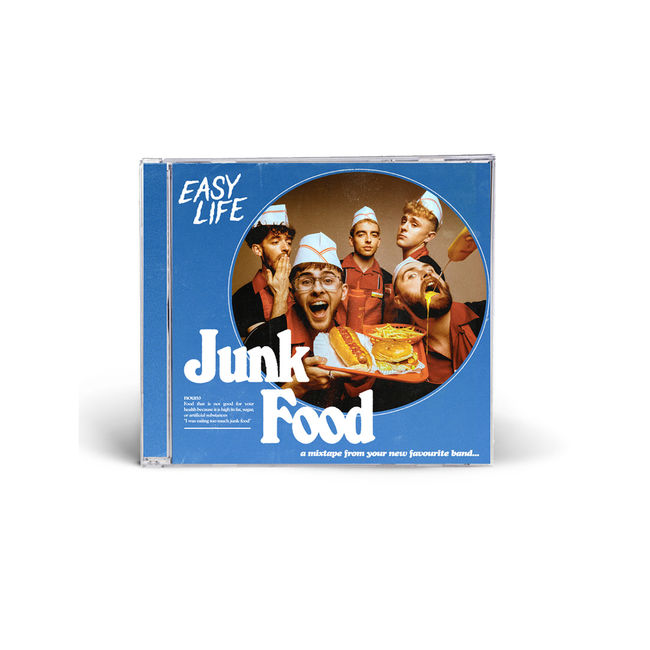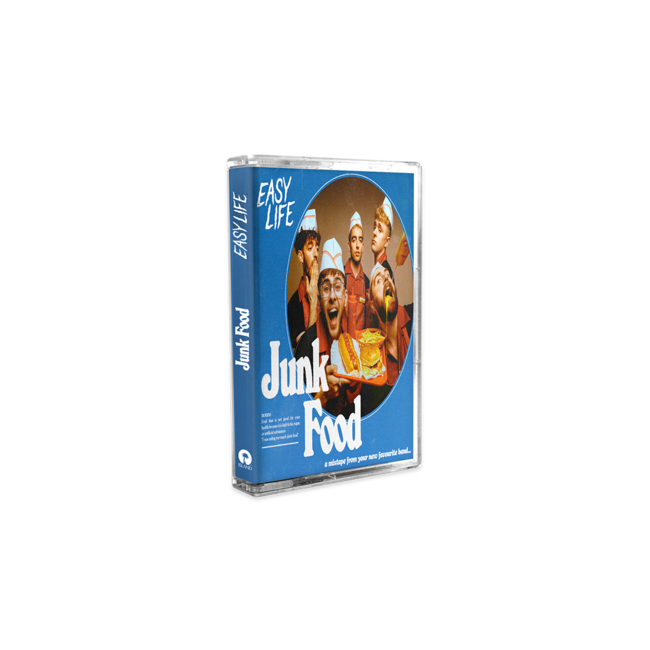 Combo Meal 2: Vinyl, CD + CassetteEasy Life
£18.00
$24.00
Not available in CAD
€21.00
Checking stock level...
---
Format: Bundle
In the words of Easy Life, "Junk Food is the latest mixtape from your new favourite band…" and is due to release on 10th January 2020. 2 tracks taken from the mixtape. 'Earth' and 'Nice Guys', have already been named HOTTEST RECORD IN THE WORLD by Annie Mac on her BBC Radio 1 show. The latest track from the EP is a funk-laden groovy collab with Brit newcomer Arlo Parks called 'Sangria'.
Limited Edition Edition Store Exclusive LP – Mustard Edition.
Standard 1 Disc CD.
Standard Cassette.
Tracklist
7 Magpies
Nice Guys
Sangria
LS6
Dead Celebrities
Earth
Spiders